Important Web Links

Notice Board

Welcome To

Naba Barrackpur Prafulla Chandra Mahavidyalaya

On 16th September 1966, a degree college was established exclusively for Commerce discipline to run in the evening shift, named after the great scientist and philosopher Acharya Prafulla Chandra Roy, perhaps as a logical conclusion following the first instance of naming the local day college after him. The college started its journey as a Co-educational Evening college with Pre-University as well as B.Com (Genl.) Course affiliated to the University of Calcutta. To meet the prolonged students' demand, this college had been rechristened as "Naba Barrackpur Prafulla chandra Mahavidyalaya" in 2005 which obtained extension of affiliation of four …
Read More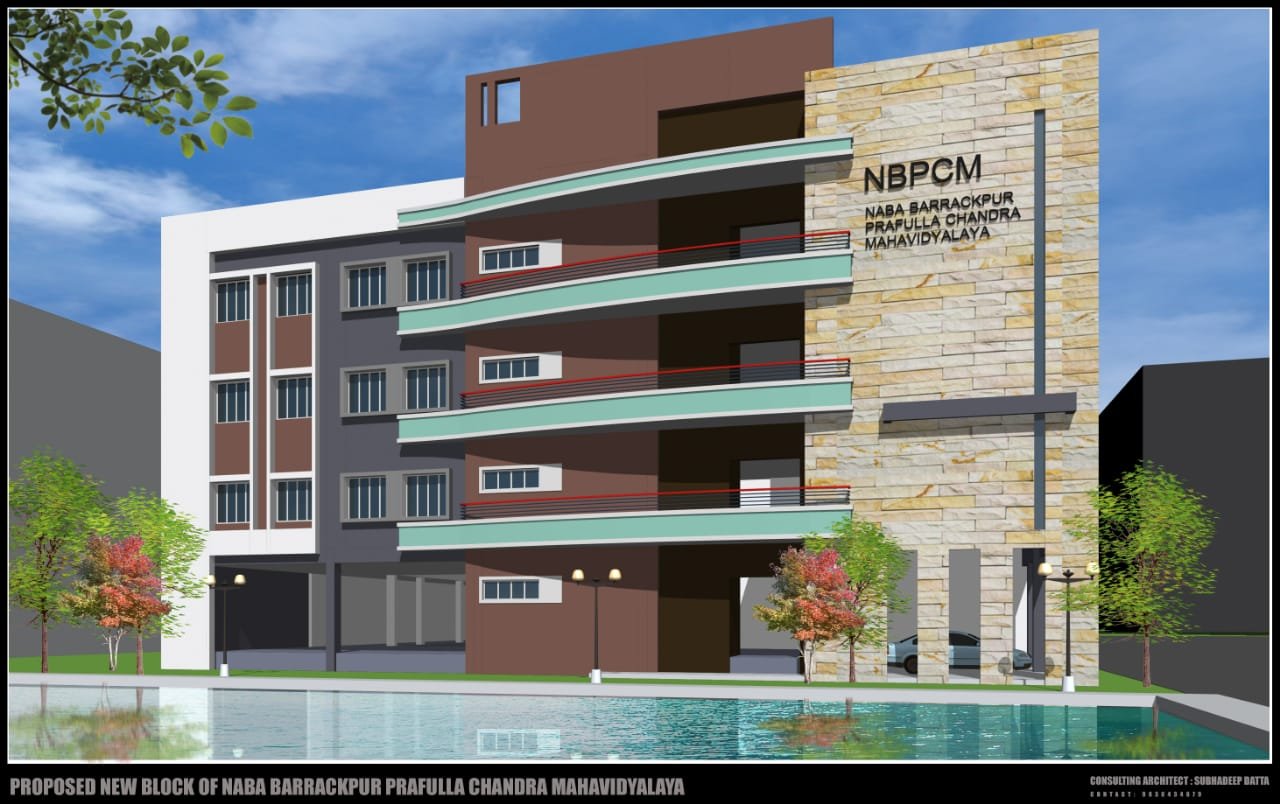 College At A Glance
Central Library Facility with a Collection of 17,000 Books (approx).
3 Storied building with well decorated Computer Lab with 18 computers.
Well decorated Class room and teachers room with free WI-Fi facilities.
Separate and Spacious Students' Common Room for Boys and Girls.
Water purifiers and water coolers have been installed for students.
Educational Tour, Computer & Free Coaching Facilities.
Powerful Generator & CCTV Protection.
Student's Union Room, Canteen, Cycle-shed, Lab for Vocational courses.
PRINCIPAL'S MESSAGE

I welcome you to Naba Barrackpur Prafulla Chandra Mahavidyalaya with pride.
It is an honour and privilage to be the principal of Naba Barrackpur Prafulla Chandra Mahavidyalaya,
The college stands for excellence and continuously sets the highest standard.
We feel proud to provide quality education by equipping our students...

Read More
Contact Us